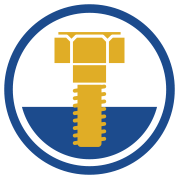 OILON is the leading burner manufacturer in Northern Europe.
They produce oil-, gas and multi fuel burners for power plants, industrial processes, district heating plants, vessels, heating of one-family houses as well as larger dwellings.
Their capacity ranges from 12 kW up to 63.000 kW.
Our main focus is the replacement of spare parts for vessels. Additionally we are offering burners for damaged plants or new buildings. OILON burners are accepted by the classification societies ABS, BV, DNV, GL, RINA and RS.
Common spare parts with short delivers times.
PREHEATER
NOZZLE VALVES
SOLENOID VALVES
OIL PUMPS
OIL HOSES
COMBUSTION HEAD
FILTERS
REPAIR SETS
FLAME DETECTORS
FAN WHEELS
IGNITION TRANSFORMER
OIL REGULATOR
IGNITION ELECTRODE