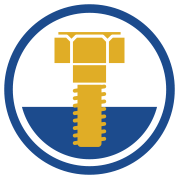 SPARE PARTS

EX STOCK

Grätsch GmbH provides common spare parts of leading steering gear manufacturers ex stock.
STEERING GEARS
• KONGSBERG / ROLLS ROYCE: FRYDENBÖ, TENFJORD • PORSGRUNN • SCAN • HYDROSTER • TONG-MYUNG • KAWASAKI • MITSUBISHI • KGW • HATLAPA • CSSC • VAN DER VELDEN • SVEDBORG • YOOWON • HAMWORTHY • FLUTEK • ALL OTHERS
Through the immediate connection to Hamburg airport we can rapidly dispatch shipments. Thanks to our partner IPSEN LOGISTICS, goods arrive within a short time.
Additionally we work with well-established German courier service providers, who can pick up our more than 1.000 stock items anytime to deliver it to our customers.
Rotary Vane Type
Internal seals
Gland seals
Thrust bearing
Cover seals
Bonded seals
Liner
Cylinder Type
Piston seals
V-Packings
O-Rings
Pumps
Oils seals
Ball bearings
Couplings
Flexible elements
Filter
Filter equipment
Packing
Tank cover seals
Control valves
Solenoid valves
Proximity sensors
E-Motors
Electrical system
Phase failure relay
Relay / Contactors
Transformators
Hour counters
Alarm boards
Rudder indicators
Ruder stock
Clamping rings
Liner
Neck bearings
Gland seals
Seawater seals